COVIDE-19: Post-Circuit Breaker Update
Attention To All Students
In response to the latest announcement made by The Multi-Ministry Taskforce on 19th May 2020, Singapore will exit the Circuit Breaker when it ends on 1 June, and embark on a three-phased approach to resume activities safely.
Full Details here:  https://www.gov.sg/article/ending-circuit-breaker-phased-approach-to-resuming-activities-safely
After checking with the relevant source and authority, Elite Linguistic Network (ELN) 's business nature is under enrichment centres, thus we will still not be allowed to resume operations from 2nd June 2020 onwards under Phase One category businesses. We will be under Phase Two category and be allowed operations at a later date (to be announced by the government).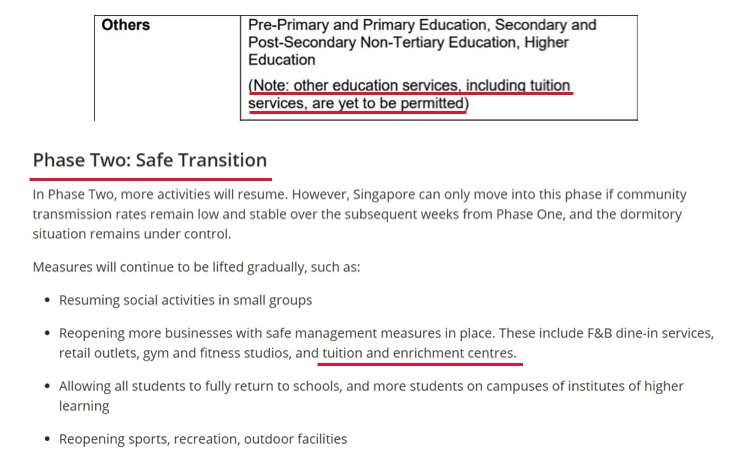 Therefore, we will continue to operate Web-based classes for the time-being until further notice.
We will keep you updated anytime should there be any changes.
Same as all of you, we also look forward to going back to our school premises soon! Meanwhile, let's pray and stay safe!
Thank you very much for your kind support & understanding!
Claire Yue
Managing Director
21/05/2020