Learn Chinese – the language of the future!
We welcome everyone, who has no background in the
Chinese Language

but is interested to learn the language to join our

1-HOUR TRIAL LESSON

– it is completely free!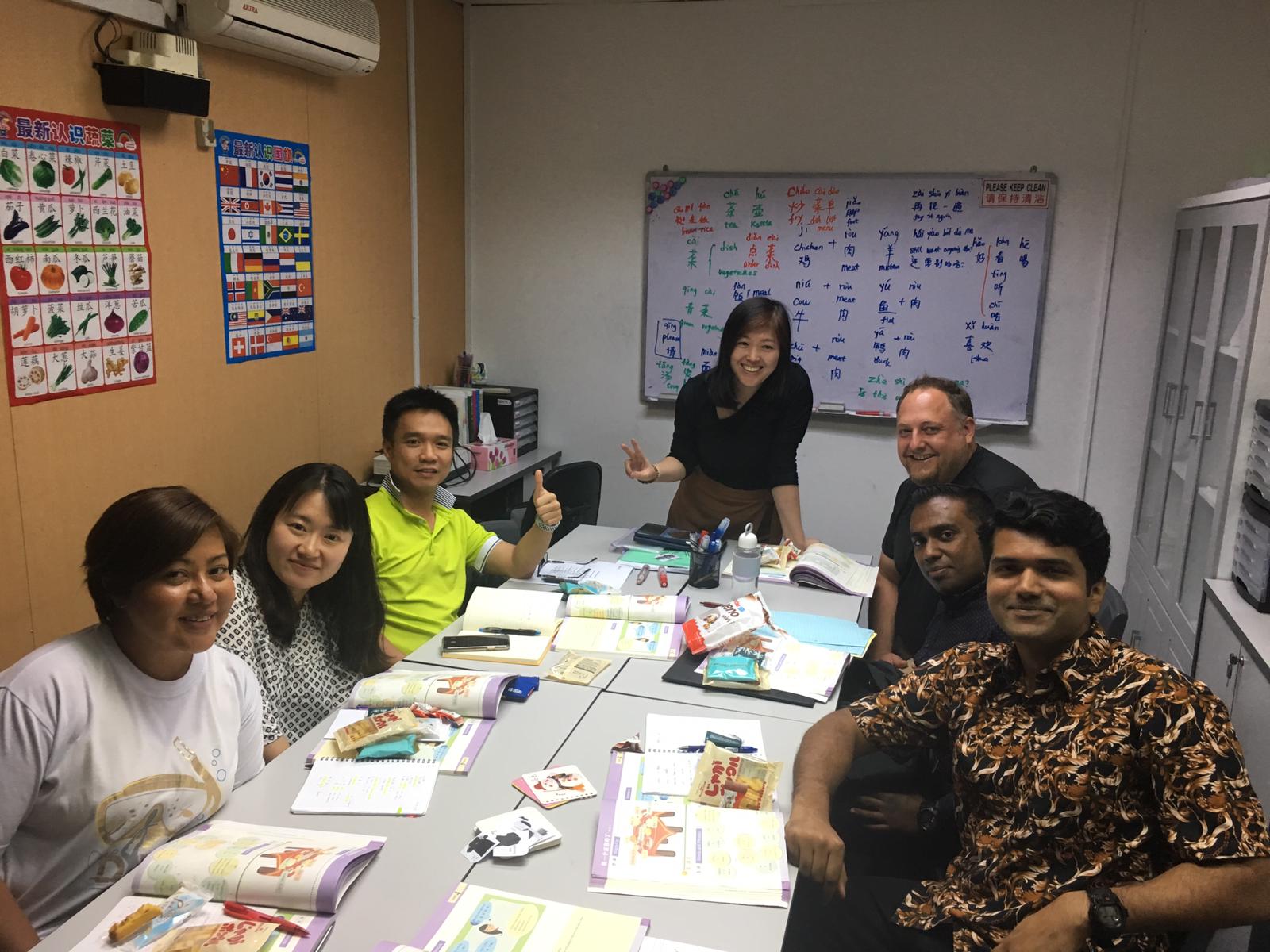 What you'll learn in the trial lesson:
Overview of the Chinese language
Why Chinese is easy
Memorising the 4 Tones of Chinese language in an interesting way
Master 9 Chinese characters in 3 minutes
How to introduce yourself in Chinese
After the trial lesson, if you like the teaching style and learning experience, you can sign up for the official Beginner Chinese Term 1 course.
BEGINNER CHINESE TERM 1
Pronunciation & Tones of Chinese (Hanyu Pinyin)
Greetings & self-introduction, nationality and occupation
Numbers, time, years, months and dates
Shopping, bargaining, buy & sell, colours and describing items
Ordering food and paying bills
Talking about family members & occupation
Making and answering phone calls
S$420 Nett (including Registration Fee/ Textbook / Handouts & all Supplementary Materials)* as low as S$17.50/hr
After the completion of Term 1, if you feel good about our course, you can proceed further by pursuing Term 2/3/4 etc.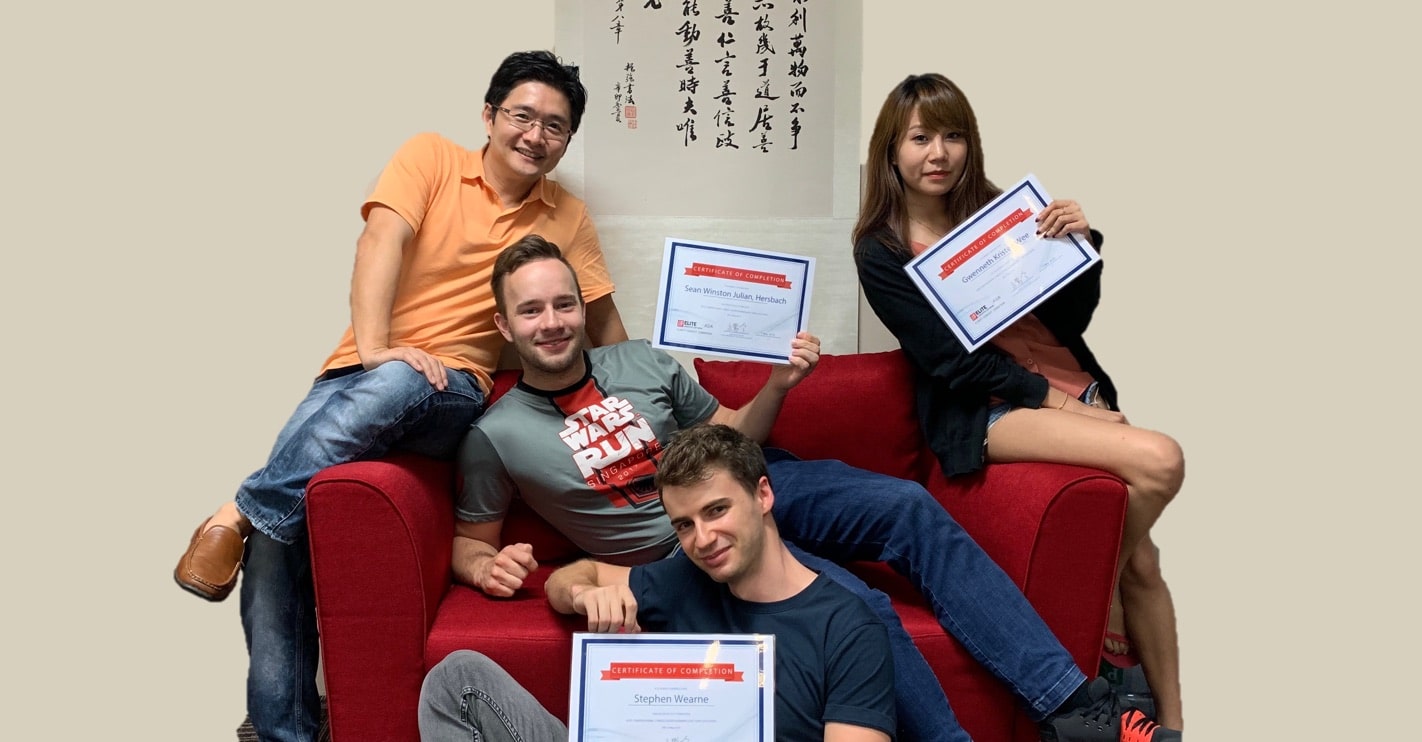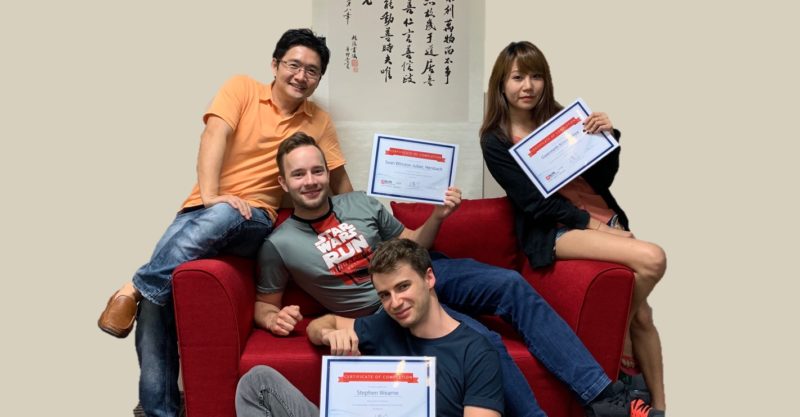 "千里之行始于足下"

"A journey of a thousand miles begins with a single step"
Join our growing numbers now!
My teacher was engaging, professional, and enthusiastic. It made my learning more enjoyable and productive. I highly recommend this school.
Within a month, I was able to speak Mandarin confidently. My teacher taught me the customs and expectations of working in China. The lessons were so useful that I was able to carry out my work in China successfully. I am very glad to have signed up with Elite.
I have been with Elite School for almost two years. Subjects are taught progressively, logically, and at a good pace. I can feel the improvement over time. Highly recommendable.
Sign up now!
Paya Lebar
Bugis
Jurong East
ELITE LINGUISTIC NETWORK is a professional CHINESE Language solution provider that empowers your business to expand across Asia effectively by overcoming business complexities brought on by cultural and linguistic barriers.
We aim to be Your Trusted Partner in CHINESE Language & Culture.