Conversational Chinese
Pick Up Handy and Practical Daily Mandarin
Suitable for YOU who wants to:
Pick up Conversational Chinese language from Complete Beginner or higher levels*
Master Chinese phonetics & foundation
Be Equipped with practical everyday Chinese
Understand Chinese culture & current affairs
Establish Connection with Chinese-speaking community
Value-add to your career prospects
Become effectively bilingual or multilingual
Stay competitive in the fast-moving & ever-changing world
* to be assessed & advised by our trainer for other levels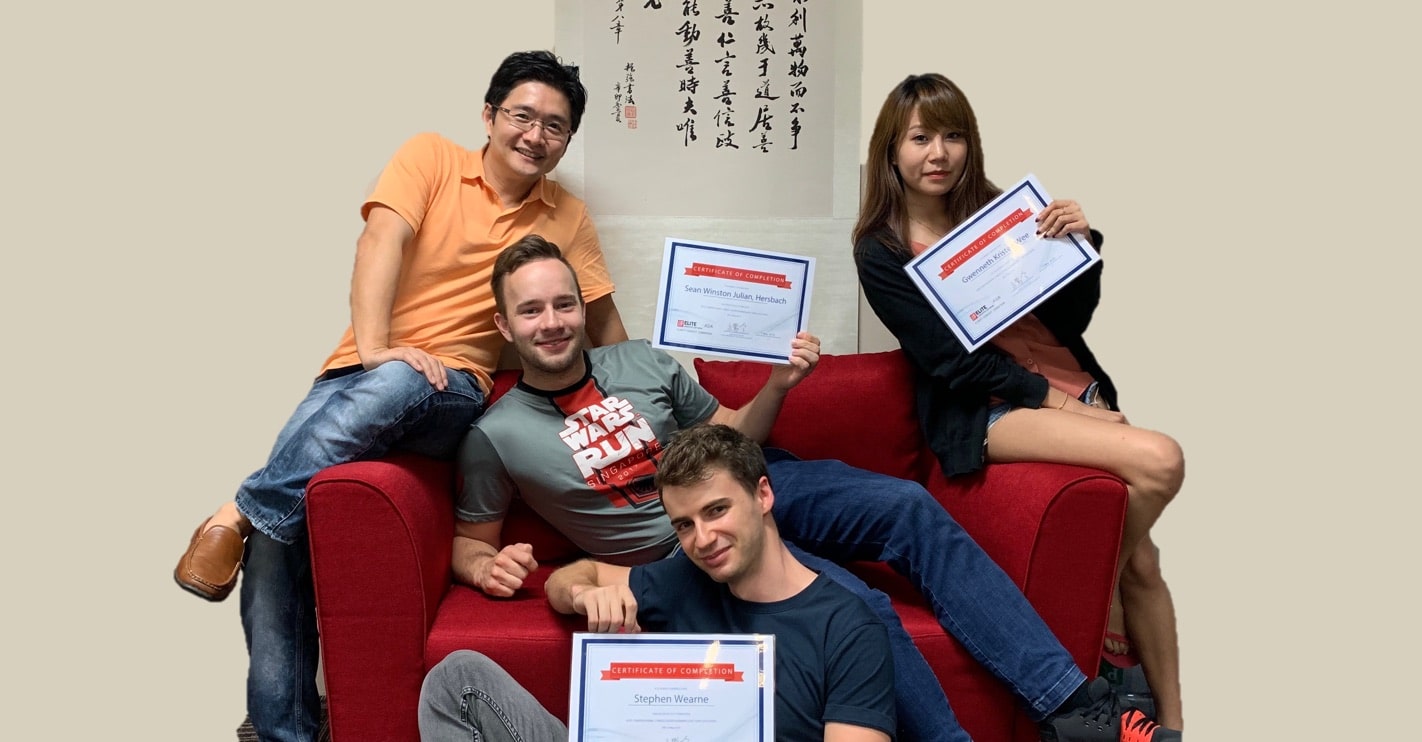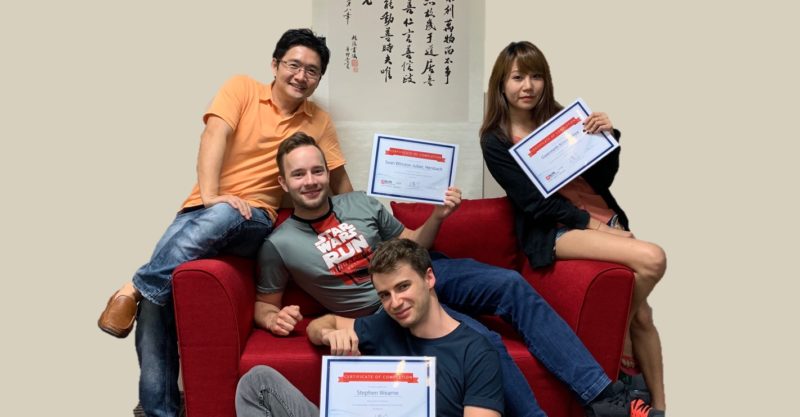 Why Choose US?
Reputable school with proven track record for the past 11 years
Choice of working professionals from many MNCs & Government agencies
Effective and results guaranteed curriculum ranging from Beginner to Advanced Levels
Highly qualified native trainers who are good with integrating culture into language teaching & learning
Friendly, warm & people-centric learning environment and service staff
Practical content and teaching methodology from linguistic approach to ensure effectiveness
Course Enrolment Process:
Step 1: Choose your course type and available class
here
.
Step 2: Fill up the registration form.
Step 3: Make the payment by due date. Payment can be made via bank transfer, PayNow and credit or debit card. Your slot will be confirmed upon successful payment.
Course Details
(Public Group Class)
For Advanced Level courses, please contact our Course Manager to find out more about available courses.
Course Structure & Progression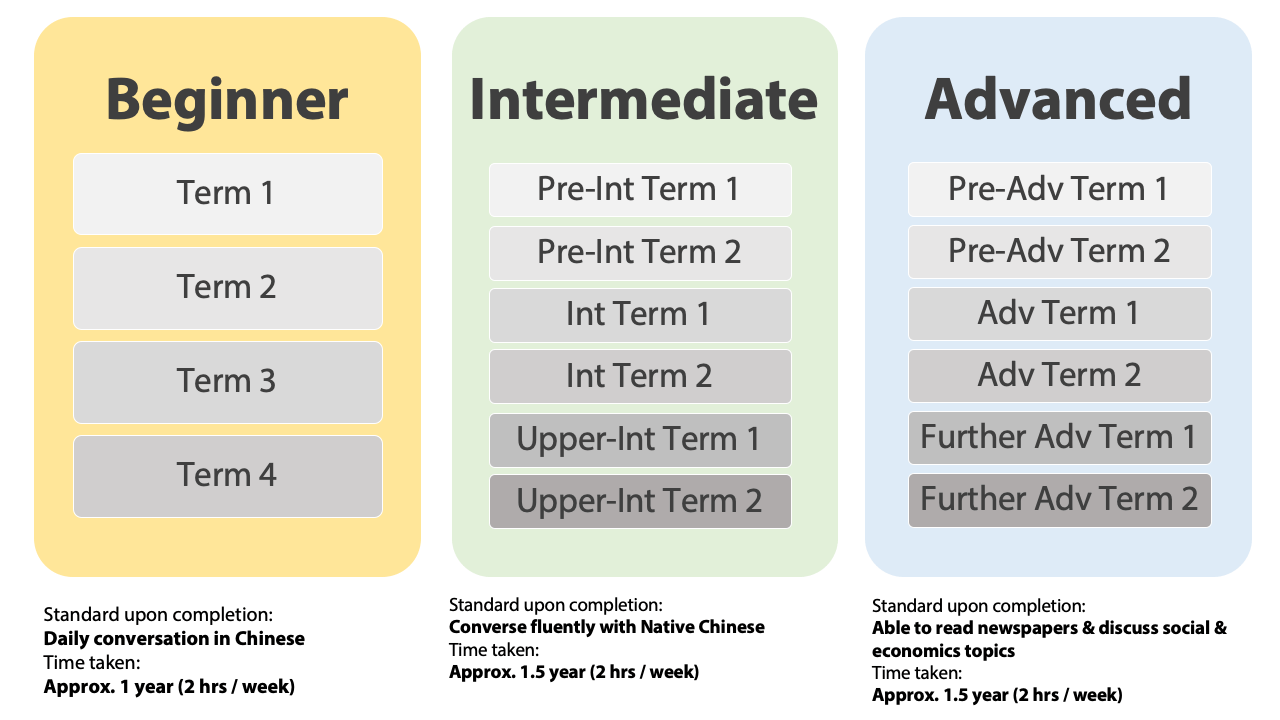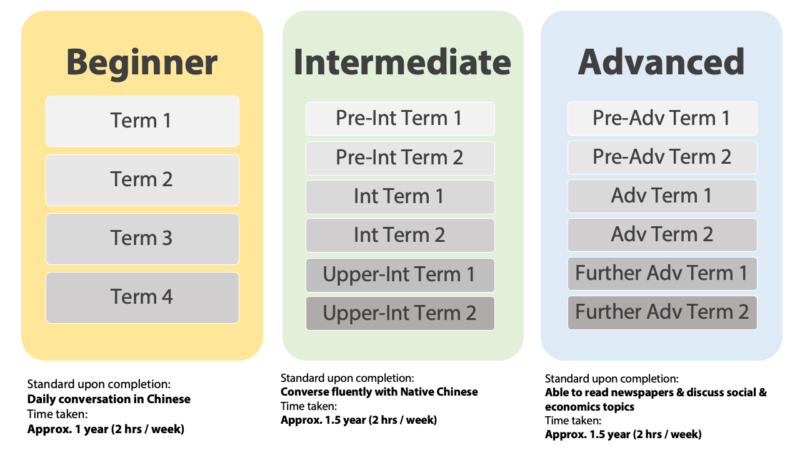 As a professional Chinese language provider in Singapore, equipped with years of practical experiences, Elite will be teaching you the effective techniques in learning Chinese and Mandarin, while achieving the fluency that you desire quicker and more efficiently. We take pride in providing high quality language courses. At the end of the course, our students will find themselves equipped with knowledge equivalent to HSK Tests standard.