Our Chinese Language Courses
From beginners to advanced. From Conversational to Business Chinese. Choose one that suits you!
Conversational Chinese
Suitable for Complete Beginners | Focus on Speaking for Beginners
Structured & Systematic Curriculum that is proven Effective & Practical.
Master Chinese Phonetics as Easy as A.B.C
Learn Practical Everyday Chinese
Understand Chinese Culture & Current Affairs
Establish Connection with People in Chinese
Value-Add to Your Career Prospects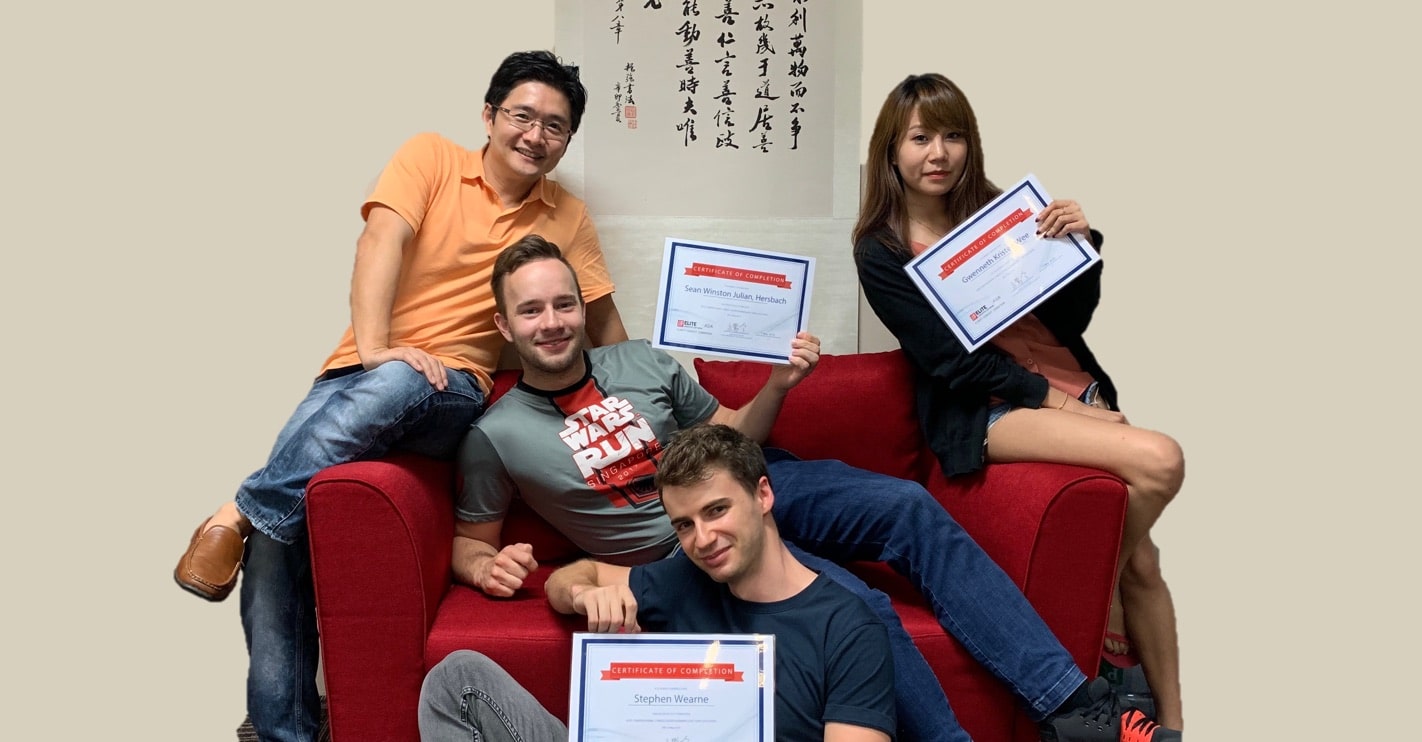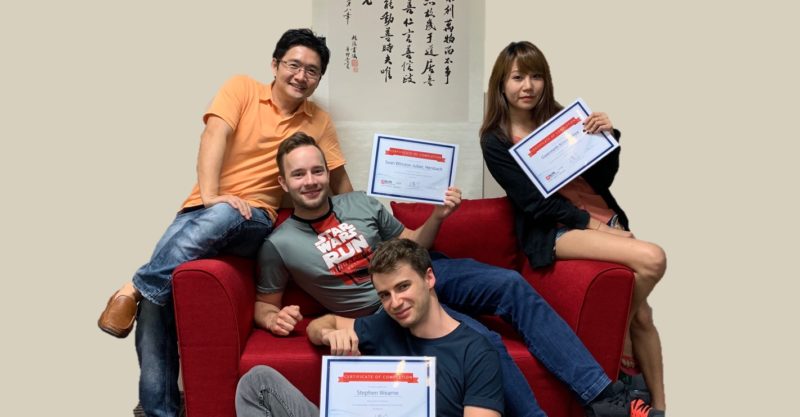 Why Choose us?
Small class size of 3-8 pax to promote fun interaction and effective teaching & learning
Cater to busy working adults, i.e. Weekday evening and Weekend morning / afternoon classes
Generous & flexible make-up lesson policy (don't worry about missing a class or two)
Highly qualified native trainers that also integrate culture into language teaching & learning
Centres across the island from East to West (Bugis, Jurong East & Paya Lebar) & 5 min walk from MRT station
Friendly & people-centric learning environment and service staffs
Each student will be entitled to our engaging textbook, exclusively created workbook handouts with important grammar points summary & E-Learning support materials.
Course Enrolment Process:
Step 1: Choose your course type and available class
here
.
Step 2: Fill up the registration form.
Step 3: Make the payment by due date. Payment can be made via bank transfer, PayNow and credit or debit card. Your slot will be confirmed upon successful payment.
Course Details
For Advanced Level courses, please contact our Course Manager to find out more about available courses.
Private 1-1
Learn Chinese Anytime, Anywhere  | Customised to Your Needs
We understand that sometimes you may want to learn Chinese with a more flexible schedule and more personal attention. That's why we designed our private class in such a way that you can schedule your learning time flexibly with our trainers directly. Our trainers will also customise the course specially for you to ensure you achieve your goals at the end of the term.
Enjoy a Free Trial Lesson of 1 Hour worth $70! Experience the lesson, get to know the trainer and tell us your requirements and we will propose a suitable lesson package for you! The more hours you get, the more free lessons you'll get. Contact us now to find out more.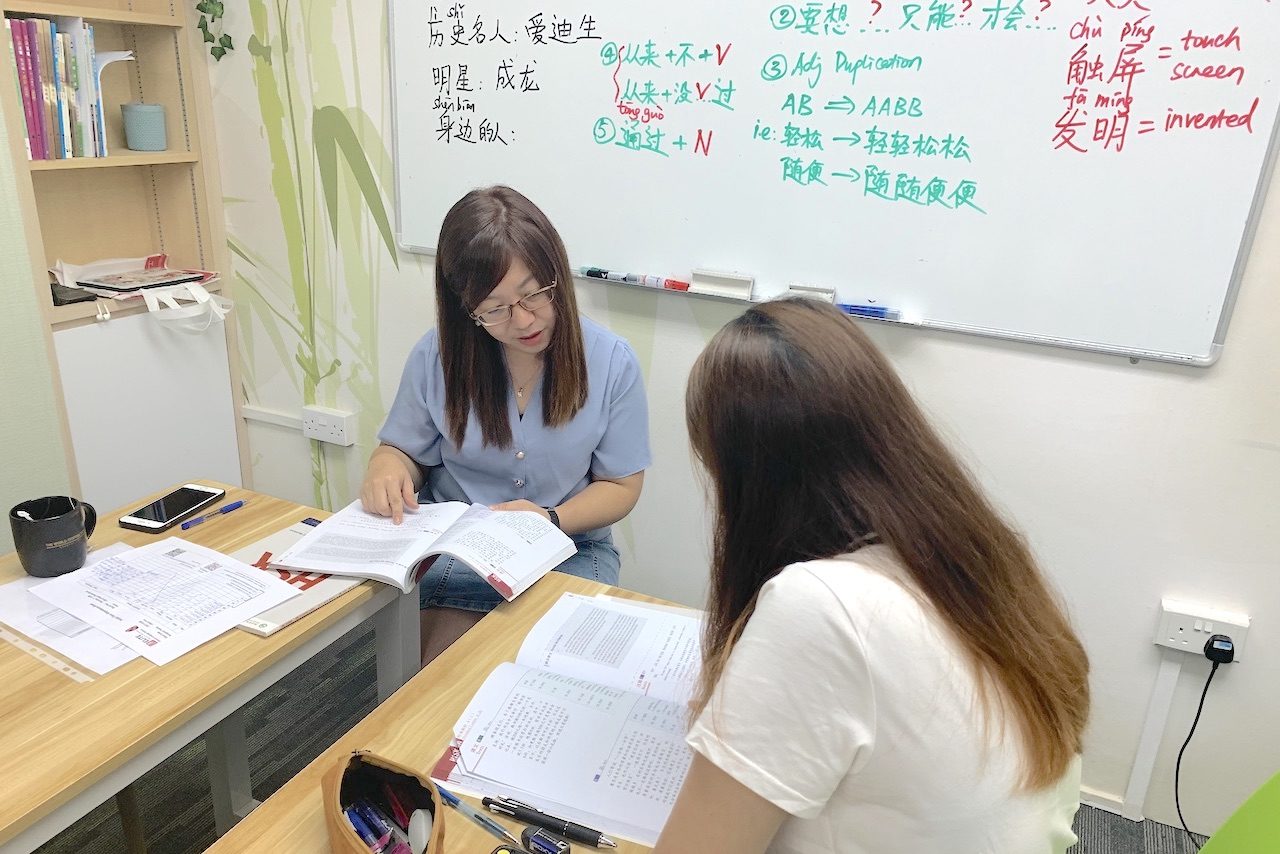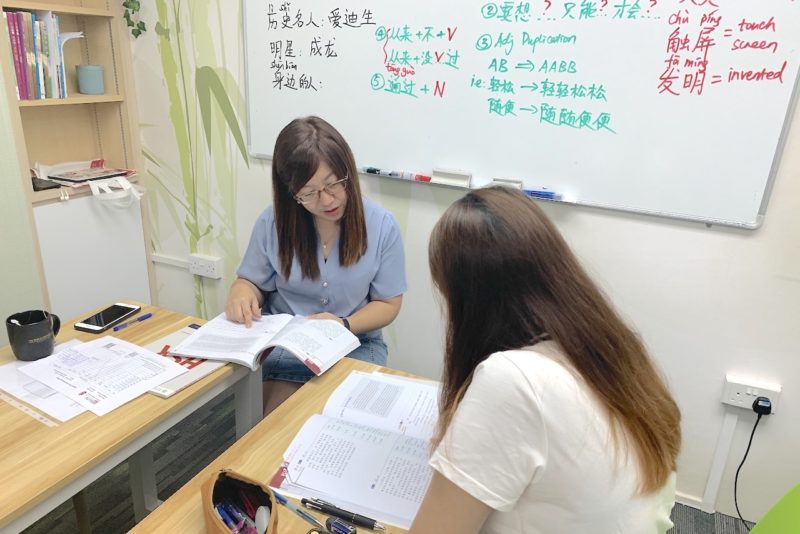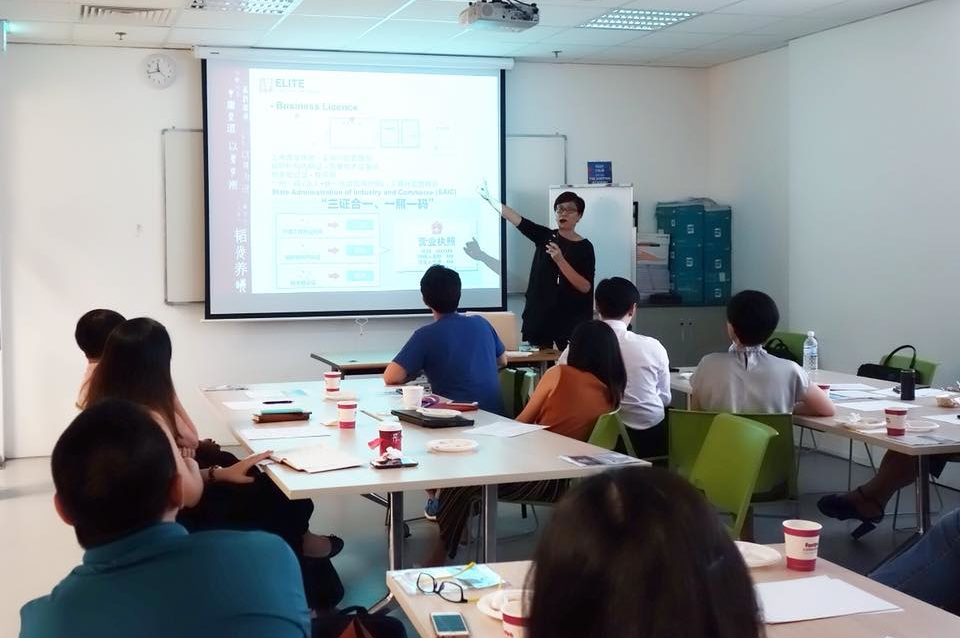 Strengthening Chinese Proficiency in Business Context
Keep pace with the global trends of power shift to Asia, especially China. Position yourself at the place highest potential. When the opportunity arises, be the first one to pounce & gain an advantage. Designed with corporate personnel in mind, our Corporate Chinese course offers the following:
Highly customized curriculum for your industry
Familiarize yourself with Chinese business etiquette and culture
Improve small-talk skills with Chinese counterparts
Master industry-specific Chinese terms & glossary
Interpret Chinese industrial reports
Please contact us for an initial assessment and customised proposal for your organisation.