5 TIPS on How to Equip Chinese Skills in Your Busy Schedule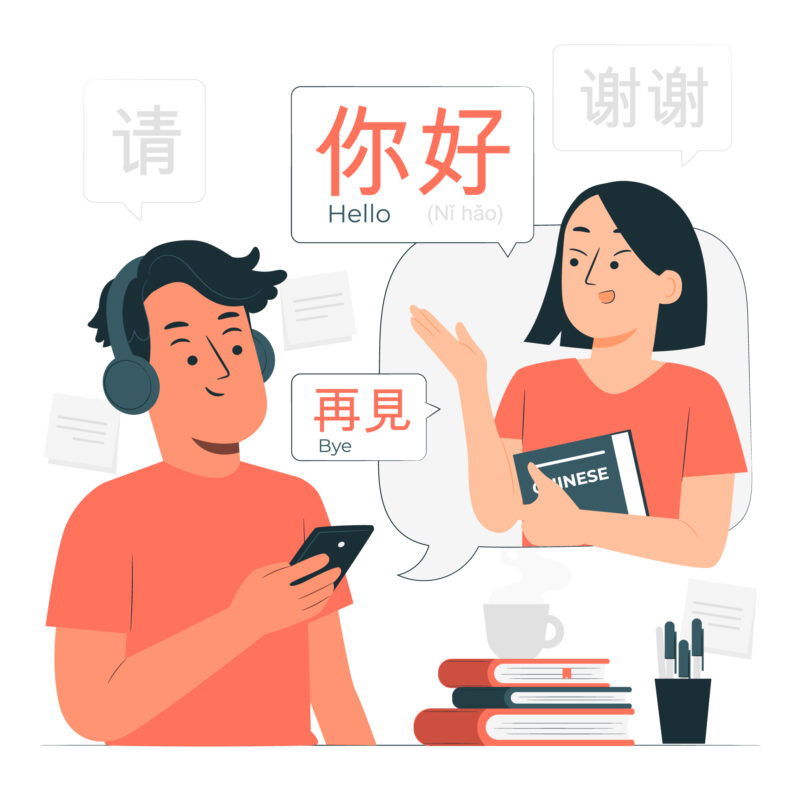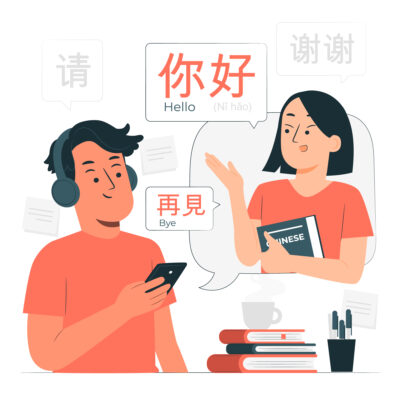 As a busy professional, it's always been a huge challenge to equip a new skill like learning Chinese within your tight schedule. Learning Chinese is one of the most challenging new skills to equip, no matter if you already have zero experience or just the basics.
But you know, it's not impossible to equip Chinese language skills in your busy schedule. Here are 5 TIPS to improve Chinese skills! If you're interested, you can even start with a free trial Chinese course to get a taste of what effective learning looks like.
1. Start with Less-Stressing Way
If you're still not used to Chinese, you may start with the less-stressing way to kick off your learning journey. You can listen to some Chinese music, read the lyrics while enjoying it.
Here are some song recommendations if you don't know what Chinese music to listen:
小幸运 (A Little Happiness) by Hebe Tien

朋友 (Friends) by Emil Chau

你,好不好?(How Have You Been) by Eric Zhou

童话 (Fairy Tale) by Michael Wong

泡沫 (Bubble) by G.E.M.

老鼠爱大米 (Mice Love Rice) by Yang Chengang

小酒窝 (Small Dimple) by JJ Lin ft. A-Sa

少年 (Youth) by Meng Ran

对面的女孩看过来 (Girl, Look Over Here) by Richie Ren

芒种 (Grain in Ear) by Yin Que Shi Ting/ Zhao Fang Jing
If you already have Chinese language basics, you might want to challenge yourself to watch Chinese shows and get used to the pronunciation, intonation and how to use the right terms in the right situation. This practice can greatly enhance your Chinese language skills and contribute to a more effective Chinese language learning experience.
Here are some Chinese shows for recommendations:
Keep Running (奔跑怕)

Hello, Saturday! (你好星期六)

Sing! China (中国好生硬)

Sister Who Make Waves (乘风破浪的姐姐)

Our Song (我们的歌)

Produce Camp (创造营)

Back to Field (向往的生活)

Who's the Murderer (大侦探)

Youth Periplous (青春环游记)
2. Learn the Important Word
In your tight schedule, you may not have that much time to memorize all new vocabularies, but you can take notes for the important words that you see in the song lyrics or Chinese show or anywhere. You can also make your own Chinese pocket dictionary, which will be a valuable tool for your Chinese language learning journey.
If you don't have time to take notes, you might like to save some of Elite Chinese's Free Pocket Dictionary. We have already compacted a lot of important words based on the theme to increase your Chinese vocabulary. You may follow our IG @elitechinese and receive more Pocket Dictionary contents.
View this post on Instagram
3. Use Your Waiting Time
Waiting for your business partners, waiting for the transportation, or even waiting for the elevator sometimes can take more time than we have expected. So, why not utilize this waiting time to learn new Chinese vocabulary, improve your understanding of Chinese grammar, or enhance your skills in conversational Chinese? This productive use of waiting time can significantly contribute to your Chinese language learning progress.
You may scroll your IG and go to our Survival Chinese Post. It only takes 1-2 minutes to learn new Conversational Chinese or go to the Grammar Hack Post to quickly revise your Chinese Grammar.
View this post on Instagram
View this post on Instagram
4. Find a Partner to Practice
Practices make perfect, right? It would be even better if you have friends to practice Chinese with. During your lunch break or a casual chit chat, you can confidently apply what you've learned in terms of Chinese vocabulary, grammar, and conversational skills. This interactive approach can significantly accelerate your Chinese language learning progress.
But if you lack a partner to practice your Chinese with, you can always consider joining our Chinese Speaking Club. Our teaching assistant will be present to help you improve pronunciation and intonation, ensuring you receive effective guidance in enhancing your Chinese language skills. Join Chinese Speaking Club here.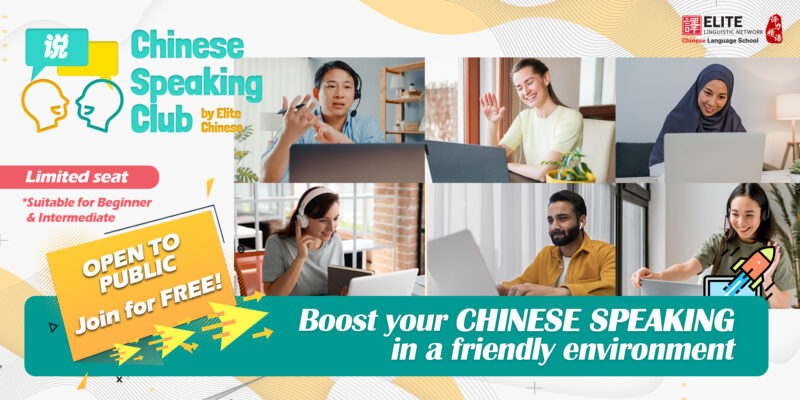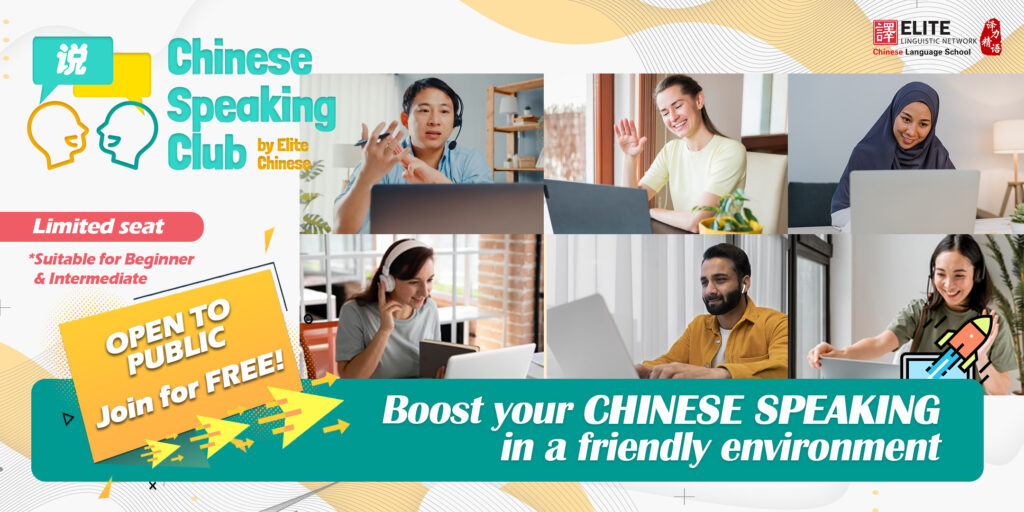 5. Find a Mentor
You can certainly enhance Chinese skills through independent self-learning, but if you need more intensive learning to achieve some goals in near future, you might need to find the right mentor.
When seeking the ideal mentor to accommodate your busy schedule and objectives, consider the following key points:
Has the qualification to teach (such as CTCSOL)

Has experience teaching Chinese according to your industry

Flexible time and location

Familiar with media/technology and can adapt to online or offline class according to your schedule
Here are our 5 TIPS for you to equip Chinese skills in your busy schedule!
If you have more questions or want more recommendations, you may reach us by WA +65 9799 5377 or DM our IG @elitechinese.